Interaction Design Workshop
Working Professional's Guide to IxD Processes
Being a Collej™ Member, you have access to this workshop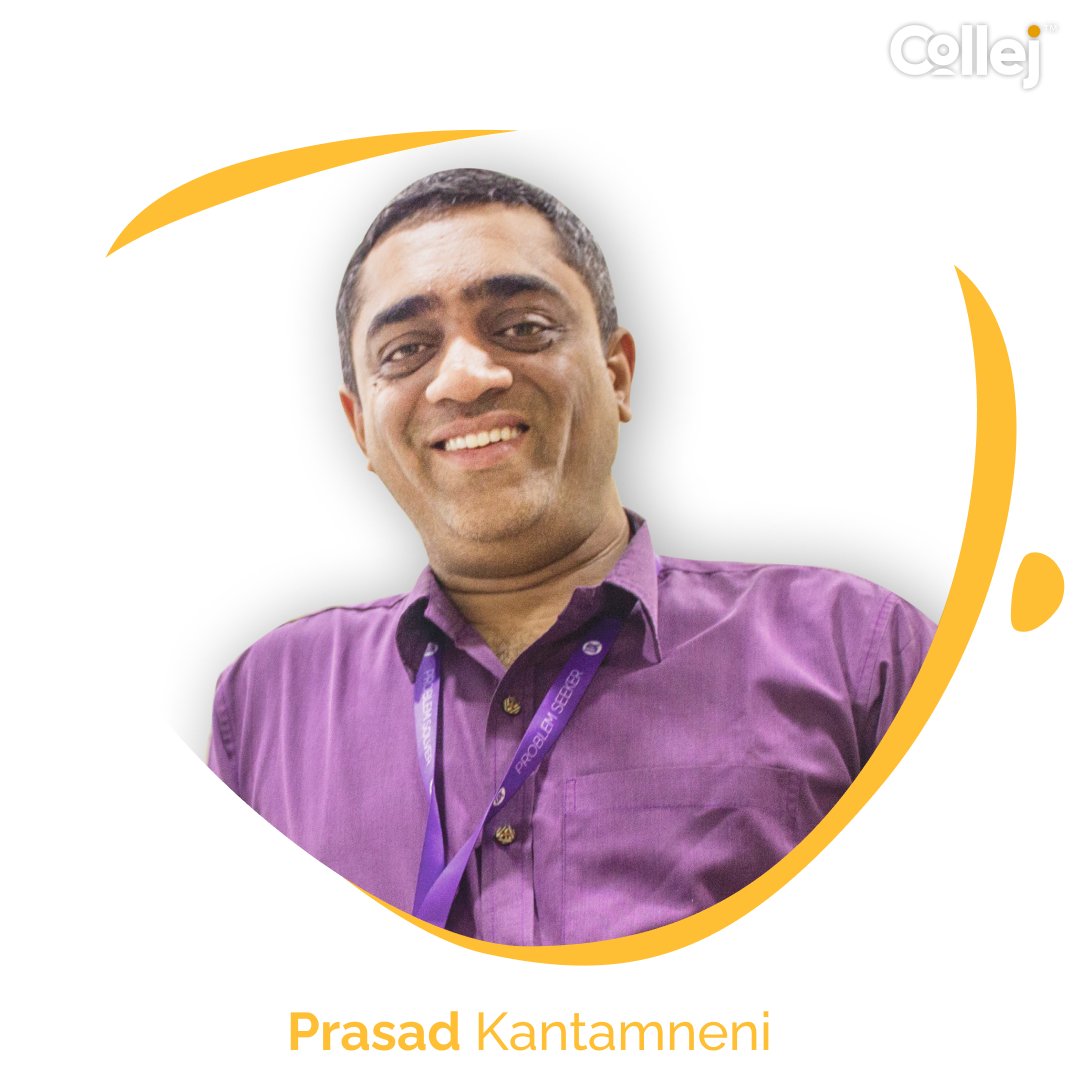 Upskill Your Interaction Skills
Learn to Create, Optimize and Prioritize User Flows

Learn to Solve Problems through Ideation

Learn the Best Practices for Designing Functionalities and Interactions
Agenda
Learn | Experience | Engage
Learn to Create, Optimize and Prioritize User Flows
Learn how to create distinct userflows for an eXperience as per different contexts

Learn how to optimize and prioritze userflows
Learn to Solve Problems through Ideation
Ideate on vibrant ways of solving a problem

Evaluate ideas based on their strengths and weaknesses
Learn the Best Practices for Designing Functionality and Interaction
Understand best practices of designing functionalities that people can respond to

Learn what mistakes to avoid to when creating a functional prototype
Meet the Industry Expert
Prasad Kantamneni

Prasad specializes in data-driven design and spent 15 years working with Fortune 500 companies. One of his proudest achievements is using data to build a case and drive the launch of Yahoo!'s search assistance feature (also known as search suggestions), a feature that touches almost all internet users across the world today.
Learn from Industry Practitioners
Learn best practices of wireframing
Seek Guidance from top Industry
IxD Experts
Understand the nuances of opting one idea over the other
Get insights on how to approach Interaction Design
Learn what the Industry expects
Learn how to Create value for your User flows
Highlights from Previous Events
Meet Speakers from our previous events
Erik Ojakaar
Senior UX Researcher

Erik is a recognized e-commerce and mobile UX expert, he is known for building research teams, planning and leading multi-phase research projects across companies. He has worked for companies such as Amazon, Linkedin, eBay.
Savio Sunil Augia
Product Experience Leadership

Savio is known for building team, products, and product experiences across companies such as Google, PayPal, Citrix, Nutanix.
Prasad Kantamneni
Co Founder

Prasad is the Co-Founder of UXReactor. Before founding UXReactor, Prasad recruited, mentored, and grew teams across companies such as Yahoo, Honeywell.
Tom Walter
VP of Creative eXperiences

Tom is the first Creative Director at both eBay and PayPal with over two decades of eXperience. Tom stands at the forefront of Silicon Valley design innovation. He is leading the creative team to catalyze eXperience transformations for businesses through deep user empathy and understanding.
Brian Ashbough
Head of User Research

Brian is the Head of Research at NetGear, he focuses on product-consumer eXperiences. He has over 10+ years of experience in Human-Computer Interaction (HCI), specifically in user research, strategy, and with a focus on the intersection of qualitative & quantitative consumer insights.
Sign up for our Newsletter
Collej™ Membership
Complete & Free Access to 12 Workshops for one year (No Recordings)

Access to invite only events like Feedback Fridays (No Recordings)

Access to PUX™ Talks by Industry Experts
Recommend to your friends