PragmaticUX™ Intensive
Program
For Working Professionals
and highly qualified students
Initiative by

With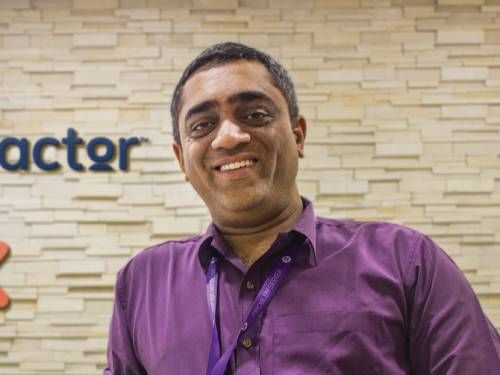 Prasad Kantamneni
Founder at UXReactor, Chief Coach at UXReactor Academy
P
rasad specializes in data-driven design and spent 15 years working with Fortune 500 companies. One of his proudest achievements is using data to build a case and drive the launch of Yahoo!'s search assistance feature (also known as search suggestions), a feature that touches almost all internet users across the world today.



and more...
What Is the
PragmaticUX™ Intensive Program?
9+ months of LIVE instruction
and hands-on
UX Design Critical Thinking, UX Mindset & UX Skills Program
with Live Weekly Mentorship, Accountability and Support for working professionals

That is Focused On You
Developing 100% Confidence
in the ability to
create Designs
and effectively present to Potential Dream Employers. Demonstrate To Them Your
Ability to Solve Real Problems
through Design as a Practicing
UX Designer
We're Looking For a Handful of Ambitious UX Rockstars who are Committed to Being Part of
the Pioneer Wave of New UX Designer Thought Leaders in India
and Breaking Through to their Next Career Level...

And Who are Ready for the
PragmaticUX™ Intensive Progr
am!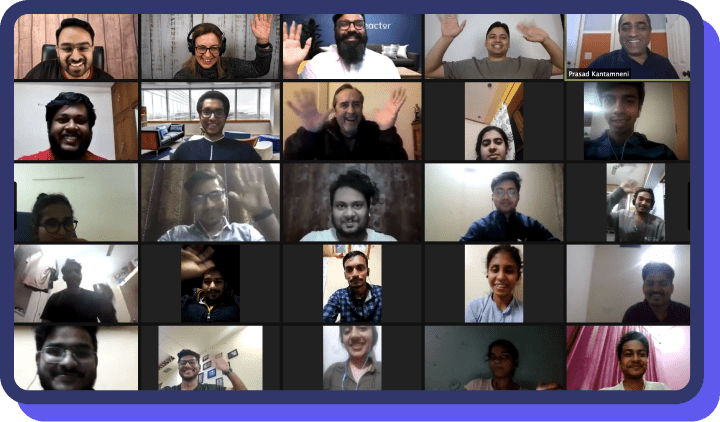 What's Included In The
"PragmaticUX™ Intensive"
Training Program?
Science of Design
How to approach design

How to evaluate designs

​How to design and leverage different components when solving problems

How to leverage cognitive principles to solve problems
Discipline of Design
How to work as an effective designer

How to select and leverage tools to achieve your design goals

How to be excellent in everything you know

How to communicate effectively with other team members (Engineers, Product Managers, Company Leaders)
Mindset of Design
How to think about the problems

How to visualize and breakdown problems

How to quickly ideate and come up with solutions

How to pick up new technologies and incorporate into your tool kit

How to build an awesome career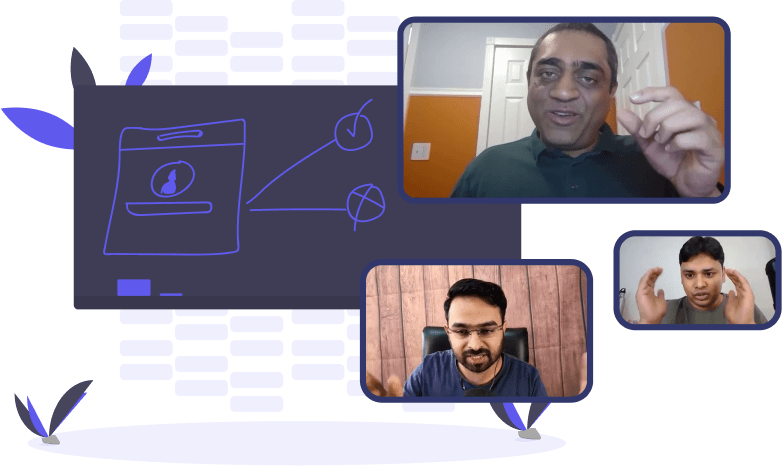 9+ Months of Live Instruction
Join Prasad and his Rockstar team, as they take you through an intensive live hands-on training program, to help you achieve the Rockstar career you are looking for.
24 Hands-on critical thinking design assignments

Learn industry standards in a project based environment

Become confident as a Designer

Get clear personalised feedback from Instructors

Learn with talented peer groups

Weekly Live Q&A sessions with Prasad and his training team
(36+ weeks total, cohort starts on June 18th)
24 Hands-On Critical Thinking Design Assignments
Complete 24 hands-on design assignments (some individually and others in small groups) to hone your critical thinking and execution skills, as well as develop the ability to solve problems, articulate design arguments, explain and present your designs effectively.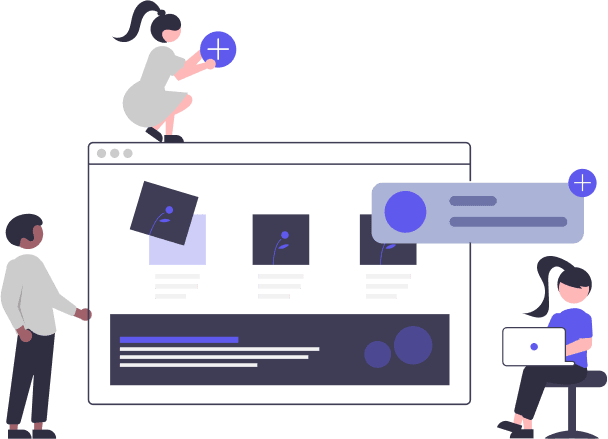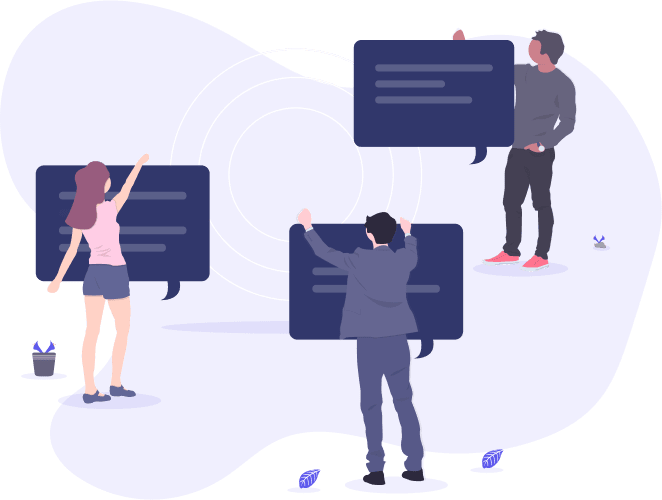 Peer Groups of 3-5 Designers
Join a small (3-5) group of fellow designers for three of your program assignments, so that you can learn how to work effectively in a team, which is a critical skill that discriminating employers want from their UX Designers
What Learners Are Saying about Collej™
Jeenal Hundiwala
UX Apprentice at UXReactor
The highlight of the training was the discussions and the Q&A sessions because we would not just be learning from the mentors but also the peers.
Sreeker Polepeddi
MBA student at JNTU
"Knowledge Is Divine"
But the same Knowledge can be considered useless if not implemented wisely. This has always been my problem and started overcoming it in the Collej™ PragmaticUX™ Intensive program by implementing whatever I've learned on a daily basis.
Mohan Rao
UX Designer at Tapclicks
I was able to apply what I learned from PragmaticUX™ Intensive Program in my work environment, for which I received a lot of praise from my Product team.
Anup Haldar
UX Designer at Niyo
"Blended, Balanced and Extensive"
The course makes you test your own limit with appropriate learnings and practical assignments completely replicating the industry pattern.
Pradeep K
EEE Student
The highlight of the PragmaticUX™ Intensive program is that you will not only learn about design, but you will also learn about discipline.
Pankaj Rathod
3D Designer
Simply a fantastic and impressive experience. It's more than what I expected. I had my doubts, but time has proven the value of the PragmaticUX™ Intensive. There was constant support from the tutors and peers on assignments work. Peers Interaction is the best thing about PragmaticUX™ Intensive.
When You Sign Up For The Program, You Will Experience...
9+ Months of Live Instruction

24 Hands-On Critical Thinking Design Assignments

​Small Class Size - Each Class Limited to 30 participants Only

Weekly Live Q&A Sessions

​Learn With Talented Peer Groups of 3-5 Designers
For Collej™ Members: ₹51,000/-
Cohort Starts on 18th June
EMI Options
Tuition: ₹60,000/-
Zero Cost EMI
3 Months: Loan Amount: ₹55,000/-, EMI ₹18,333/- per month

​6 Months: Loan Amount: ₹55,000/-, EMI ₹9,167/- per month
Low Cost EMI
9 Months: Total Amount: ₹56,031/-, EMI ₹6,226/- per month

​12 Months: Total Amount: ₹57,475/-, EMI ₹4,790/- per month
I'm Excited to Join The UX Intensive Program
Payment Options Available: All Credit & Debit Cards, Net Banking, UPI & Wallets
You're 100% Safe & Protected. Your Information Is Secured Using The World's Best Technology. The Same Technology You Would Find At Your Local Bank.
Not Sure?
Get on a free call with one of the Collej™ mentors and get your questions answered
Introduction to
UX Research Processes
Only for this event
15th May - 17th May
Collej™ Membership
12 Months Access
Complete & Free Access to All the Workshops

Access to 1-on-1 Networking

Live Access to 30+ Expert Sessions

Insider Talks about what goes on in the industry

Access to 12 months - All Access privileges (15% off on all Collej™ Courses)
The Rockstar
UX Portfolio Workshop
Only for this event
31st May - 2nd Jun
Collej™ Membership
12 Months Access
Complete & Free Access to All the Workshops

Access to 1-on-1 Networking

Live Access to 30+ Expert Sessions

Insider Talks about what goes on in the industry

Access to 12 months - All Access privileges (15% off on all Collej™ Courses)
Collej™ Membership
12 Month Access to Workshops by Industry leaders teaching you how to build a Rockstar UX Career
Free access to monthly events

Freelance Fridays, Design Challenges, etc

Inspiring Insights & Networking Opportunities

Access to content curated by Global Leaders

Priority seats for any course

​Learn Industry Best Practices

​15% discount on all the courses
I only want to pay for this workshop
Collej™ Membership
12 Month Access to Workshops by Industry leaders teaching you how to build a Rockstar UX Career
Free access to monthly events

Freelance Fridays, Design Challenges, etc

Inspiring Insights & Networking Opportunities

Access to content curated by Global Leaders

Priority seats for any course

​Learn Industry Best Practices

​15% discount on all the courses
I only want to pay for this workshop
How to Crack
Rockstar UX Jobs
Only for this event
17th - 19th July