What You Get
Technically-Vetted Talent
It takes the best to find the best. Get the methods and the people that's built award-winning teams.
Empty space, drag to resize
Focus on talent that can get the job done from DAY 01

Evaluated by design leaders with a combined experience of 100+ years

Track our detailed data-driven reports and rubrics
Forget Fake Resumes
No need to drown in resumes anymore. We will sift through hundreds to find you the right one.
Empty space, drag to resize
Only assess candidates that pass our testing protocol

Get talent with proven real skills

Ensure holding talent accountable
No-Risk Guarantee
Eliminate the risk of bad hires. We're here to take over that risk for you.
Empty space, drag to resize
Empty space, drag to resize
That's right. We don't get paid until you get good talent.
Build Your Brand
Empty space, drag to resize
Good brands attract great talent. Leverage our channels to create a buzz around yours.
Empty space, drag to resize
Get showcased to our community of 15K+ members

Discover talent beyond traditional recruiting and job boards

Capitalize on word-of-mouth marketing
By The Industry, For The Industry.

Our hiring solution is how we build
award-winning design teams across the world.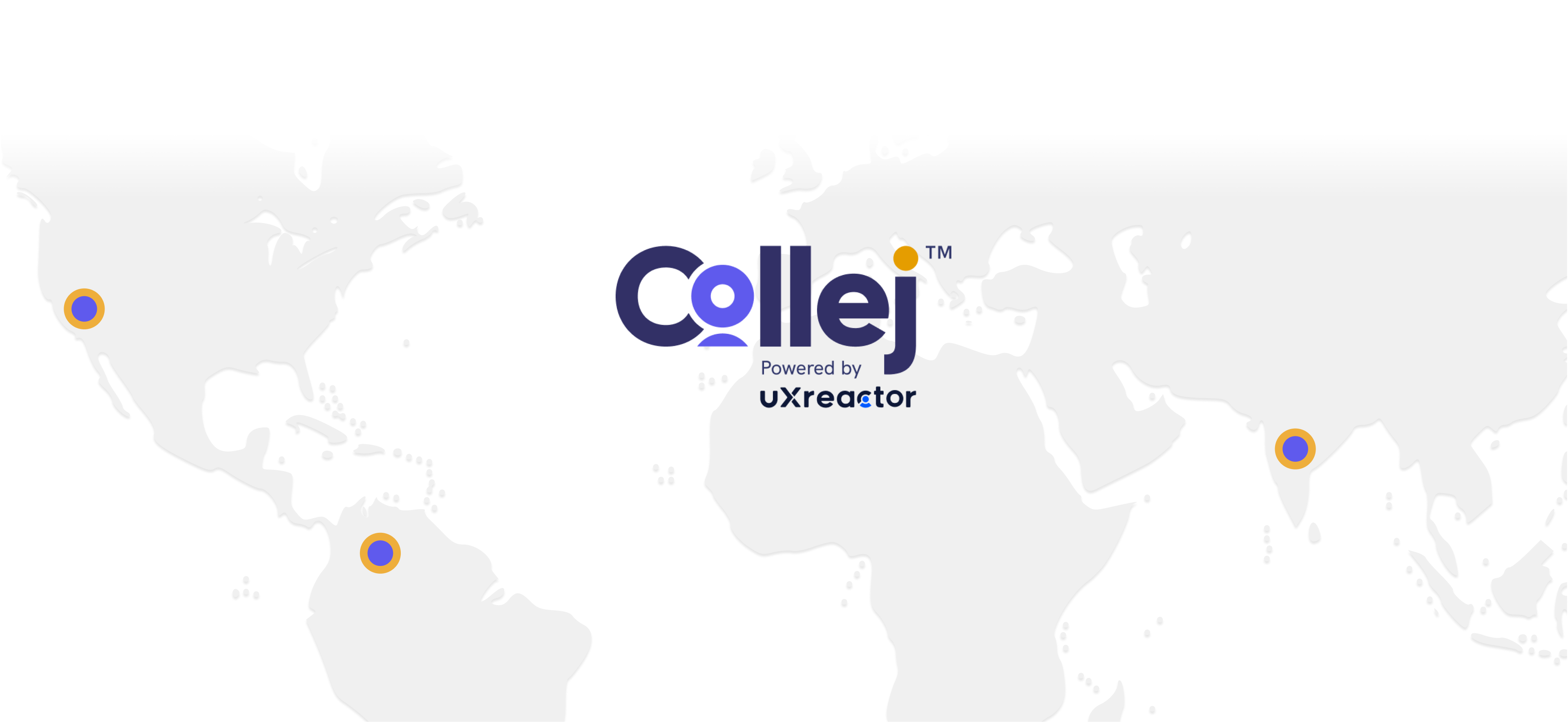 UX Hireathon is a pro-industry platform to connect quality UX talent with great companies.

We Get Paid Only When You Hire
25%
20%
15%
Debited from escrow only when the candidate works for 15 days

Take back money from escrow if you don't find the talent you're looking for (no hidden charges)
UX Hireathon
How are companies matched with candidates? How does it work?
Our goal is to connect companies with candidates who are mutually excited to work together.
Our matching algorithm enables both parties to prioritize their preferences and list the individuals or organizations they would like to work with. A successful match can only be made when there is mutual interest (which is why it is crucial for companies to take advantage of the brand building opportunities provided during the event.)
How will I know I'm hiring the best talent?
We've spent 8 years perfecting our hiring solution to work for us, which is why we're confident it'll work for you.
Through Hireathon, you access the same talent solution that's built unicorns and multi-million dollar companies. Our own FastCompany & Inc5000 listed design studio, which now operates in 3 countries, is proof to its effectiveness. Because none of this would've been possible without the talent engine we run.
How do you ensure transparency?
We'll enable equal access to one and all- whether you need reports, rubrics or branding opportunities.
You can expect regular event updates from us and feel free to reach out for consultations.


Depending on your availability and interest, you can also join us for evaluations.
Will I get reports on candidate performance?
Yes! Our team will keep you updated and provide comprehensive reports on potential matches.
How does your solution compare to me hiring independently/ through a recruiter?
You can certainly hire independently if you have the right people, qualifications, and understanding of what to look for in candidates.
We are UX practitioners evaluating UX talent. Unlike recruiters focused on finding many candidates for one position, we focus on rejecting as many people as possible, so you only interact with the best. And if we don't find a good match, we won't even send a candidate your way.
What do I do to make this partnership work?
While we're taking on the financial risk for this event, we expect you to be genuine, share requisitions and use your social presence to generate excitement for the event.


To clarify, here are some key non-negotiable requirements for partners:
- Interacting with people
- Spreading the word
- Paying your dues on time
- Building your brand with the designers
- And most importantly, not nickel and diming us
Who are the people that are promoting this?
There's us, our chief Mr. Prasad Kantamneni, NB Healthcare, and several other companies we have invited, including you.
Eligibility
Why wasn't my company invited to join the Hireathon?
We're limiting participation to 10 companies that are specifically looking for UX roles.
Our goal is to connect companies with candidates who are mutually excited to work together. Therefore, we will prioritize those with the greatest opportunity to match with candidates.
However, if you've registered but don't qualify for this round, we'll be happy to share a list of potential matches suitable for you once the event is over.
Can I hire graphic designers through the event?
Our Hireathon is meant for UX talent only. However, if we do come across suitable candidates for graphic design positions, we'll be happy to connect them with you after the event.
What if I want to hire more designers?
As long as designers are interested in your company we hope to find matches to every JD you send our way.
Guarantee
What is the zero-risk guarantee?
We don't get paid till you find a candidate you like.
If you trust us, you can pay us upfront.
- OR -
You can place the money with our partnered escrow service. This money is released to us only when a candidate completes 15 days of service with you. That's our zero-risk guarantee.
What happens if I don't find the quality talent I'm looking for?
If you don't like the match we've made, we'll replace them with other qualified talent. But in case you don't hire at all- you get your money back.
Billing
What is the economics behind this? How does it work out for me?
Hireathon aims to eliminate the risk of bad hiring, which is costly in terms of both money and time. In fact, if we don't find a suitable match, we won't even send a candidate to you.
We're taking over the financial risk of the hiring process. You only pay us when you hire, an introductory fee of 10% of the candidate's CTC. By moving money and risk out the equation our intention is for you to
- experience the value we bring
- know how you can get better hiring outcomes through collaboration
You need to add minimum funds in the escrow to start hiring for a JD.
If you want found a match & want to send them an offer, you need add the due amout (10% of candidates' CTC + GST minus minimum funds added).
Note: You will be blacklisted from Collej if you send a offer letter to any candidate without adding the due amount.
How is this so cost-effective?
Typically, programs like these cost 20%-25% of the candidate's CTC. But since we're opening it to other companies for the first time, we have significantly reduced our pricing.

Our intention is for you to fully understand the value of our ecosystem before paying for it.
What happens in case of conflict?
If you hire without paying our fee, your company and its leaders will be blacklisted and no longer permitted to recruit from our ecosystem.
Image by storyset on Freepik
Icons made by Smashicons, Namelix, surang

Introduction to
UX Research Processes
Only for this event
15th May - 17th May
Collej™ Membership
12 Months Access
Complete & Free Access to All the Workshops

Access to 1-on-1 Networking

Live Access to 30+ Expert Sessions

Insider Talks about what goes on in the industry

Access to 12 months - All Access privileges (15% off on all Collej™ Courses)
The Rockstar
UX Portfolio Workshop
Only for this event
31st May - 2nd Jun
Collej™ Membership
12 Months Access
Complete & Free Access to All the Workshops

Access to 1-on-1 Networking

Live Access to 30+ Expert Sessions

Insider Talks about what goes on in the industry

Access to 12 months - All Access privileges (15% off on all Collej™ Courses)
Collej™ Membership
12 Month Access to Workshops by Industry leaders teaching you how to build a Rockstar UX Career
Free access to monthly events

Freelance Fridays, Design Challenges, etc

Inspiring Insights & Networking Opportunities

Access to content curated by Global Leaders

Priority seats for any course

​Learn Industry Best Practices

​15% discount on all the courses
I only want to pay for this workshop
Collej™ Membership
12 Month Access to Workshops by Industry leaders teaching you how to build a Rockstar UX Career
Free access to monthly events

Freelance Fridays, Design Challenges, etc

Inspiring Insights & Networking Opportunities

Access to content curated by Global Leaders

Priority seats for any course

​Learn Industry Best Practices

​15% discount on all the courses
I only want to pay for this workshop
How to Crack
Rockstar UX Jobs
Only for this event
17th - 19th July
Collej™ Membership
12 Months Access
Complete & Free Access to All the Workshops

Access to 1-on-1 Networking

Live Access to 30+ Expert Sessions

Insider Talks about what goes on in the industry

Access to 12 months - All Access privileges (15% off on all Collej™ Courses)
Get Access for 12 Months
Collej™ Membership
Complete & Free Access to All the Workshops

Access to 1-on-1 Networking

Live Access to 30+ Expert Sessions

Insider Talks about what goes on in the industry

Access to 12 months - All Access privileges (15% off on all Collej™ Courses)
How to Create Scalable UX Products Using
Design Patterns
Only for this event
24th - 26th July
Get Access for 12 Months
Collej™ Membership
Complete & Free Access to All the Workshops

Access to 1-on-1 Networking

Live Access to 30+ Expert Sessions

Insider Talks about what goes on in the industry

Access to 12 months - All Access privileges (15% off on all Collej™ Courses)
Deep Dive into
Nuances of UX Design Systems Workshop
Only for this event
11th - 13th Sept
Get Access for 12 Months
Collej™ Membership
Complete & Free Access to All the Workshops

Access to 1-on-1 Networking

Live Access to 30+ Expert Sessions

Insider Talks about what goes on in the industry

Access to 12 months - All Access privileges (15% off on all Collej™ Courses)
Decision Making for UX Practitioners using
User Personas and Journey Maps
Only for this event
23rd - 25th Oct
Get Access for 12 Months
Collej™ Membership
Complete & Free Access to All the Workshops

Access to 1-on-1 Networking

Live Access to 30+ Expert Sessions

Insider Talks about what goes on in the industry
Collej™ Membership
Complete & Free Access to 12 Workshops for one year (No Recordings)

Access to invite only events like Feedback Fridays (No Recordings)

Access to PUX™ Talks by Industry Experts
Recommend to your friends